Beauty on the Beach: Can't do without Makeup? We have the Perfect Solution
Mineral make up is an ideal choice for women who want to be beautiful in the months when high temperatures prevail and because of which drops of sweat and paint slide down on our cheeks.
Powder mixed with water, gel or cream instantly turns into a liquid foundation. On the other hand, the colorful mineral pigment will instantly color the transparent nail polish, and a mixture of two or three pigments will create a unique eye shadow or blush.
Have you changed your makeup since this winter, and we don't just mean the colors? Like face cream, decorative cosmetics should be also adapted to high temperatures. Not only for durability, but also so you don't look like you have a heavy mask on your face that melts slightly at +35 degrees.
The solution lies in light, airy textures and natural formulas of mineral decorative cosmetics that are ideal for the summer months because it allows the skin to "breathe" freely – it does not clog pores and reduces the possibility of acne and eczema. With the advancement of technology, mineral decorative make-up in recent years has approached the characteristics of the conventional one. A lasting and flawless look lasts for hours, in fact, the longer it "stands" on the face, the more natural it looks. The choice of colors and shades is diverse, so you can easily find the ideal shade of powder, lipstick, blush… And mineral mascaras, without irritating ingredients, will appeal to all women with sensitive eyes.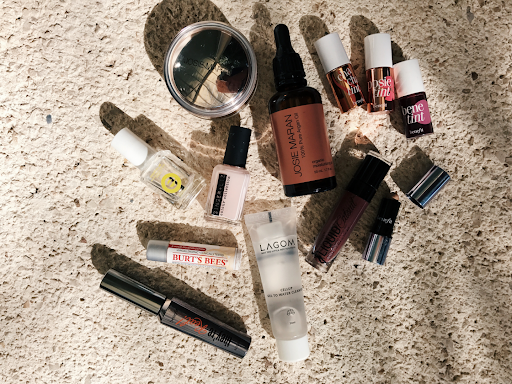 Gentle to the skin
The main ingredients of mineral makeup, natural minerals – titanium dioxide and zinc oxide (found in almost every anti-acne product) – have hypoallergenic and anti-inflammatory properties. That is why mineral decorative cosmetics are an excellent choice for sensitive and reactive skin, combination or oily complexion, as well as for skin prone to acne, redness, allergic reactions or rosacea. Mineral make-up is so gentle on the skin that it is the only type of make-up that dermatologists recommend after cosmetic or surgical procedures, such as chemical peels or laser treatments.
Titanium dioxide and zinc oxide are the same minerals found in natural, mineral lotions with protective factors, so mineral makeup also slightly protects the skin from UV radiation. But the average protection factor of such makeup is SPF 15, so it can only serve as an additional reinforcement, but not as the only sun protection.
Creative applications
Creatives and lovers of personalized shades will love mineral makeup because of its multifunctionality and ease of melting pigments. For example, loose powder mixed with water, gel or cream instantly turns into a liquid foundation. On the other hand, the colorful mineral pigment will instantly color the transparent nail polish, and a mixture of two or three pigments will create a unique eyeshadow or blush.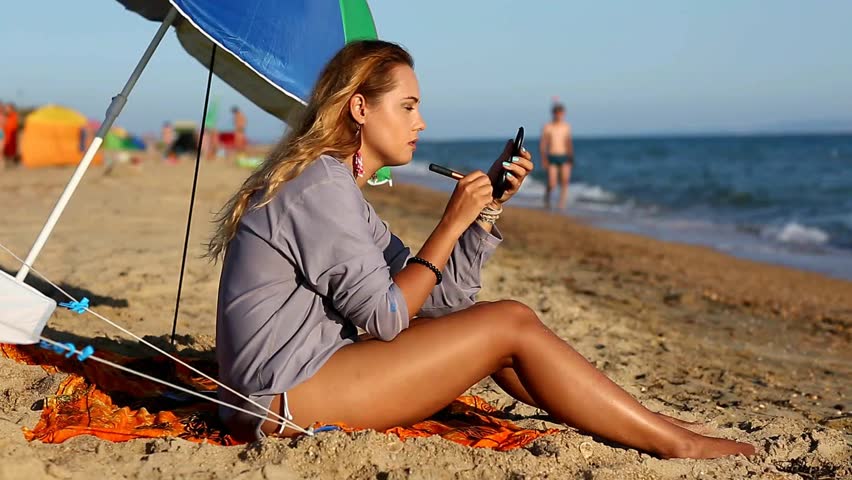 Lipsticks, eye shadows, bronzers or blushes are chosen according to the same principle as conventional make-up – you choose a color that suits your complexion or eyes. The search for the ideal shade of mineral powder is subject to the same rules as when it comes to conventional, but it is much easier because the color of the mineral adapts to skin color by as much as three to four shades, but the type of powder is best to choose according to skin type. If you have a dry or intolerant complexion, choose a loose powder, and the stone powder is great for combined, oily and impure skin. During the summer months, when sebum is secreted more, stone powder can also be used by women with normal skin type. For very dry, dehydrated and mature skin, liquid powders are a better choice. In addition to mineral pigments, they most often contain natural emollients and moisturizing ingredients that nourish and hydrate the skin.
Vertical powdering
In order for a well-chosen foundation to look beautiful and natural and be as durable as possible, the powder needs to be applied differently from what we are used to. Namely, mineral powders are not applied in circular movements and are not "blended" with fingers or a sponge, but are applied with long, vertical strokes of the brush, from the forehead to the chin. After make-up, mineral make-up needs to be stabilized with moisturizing sprays that give it final stability and longevity, as well as insensitivity to external influences (high temperatures, humidity, sweat). So you can swim all day and enjoy the beach with the perfect look, as if you just put on makeup.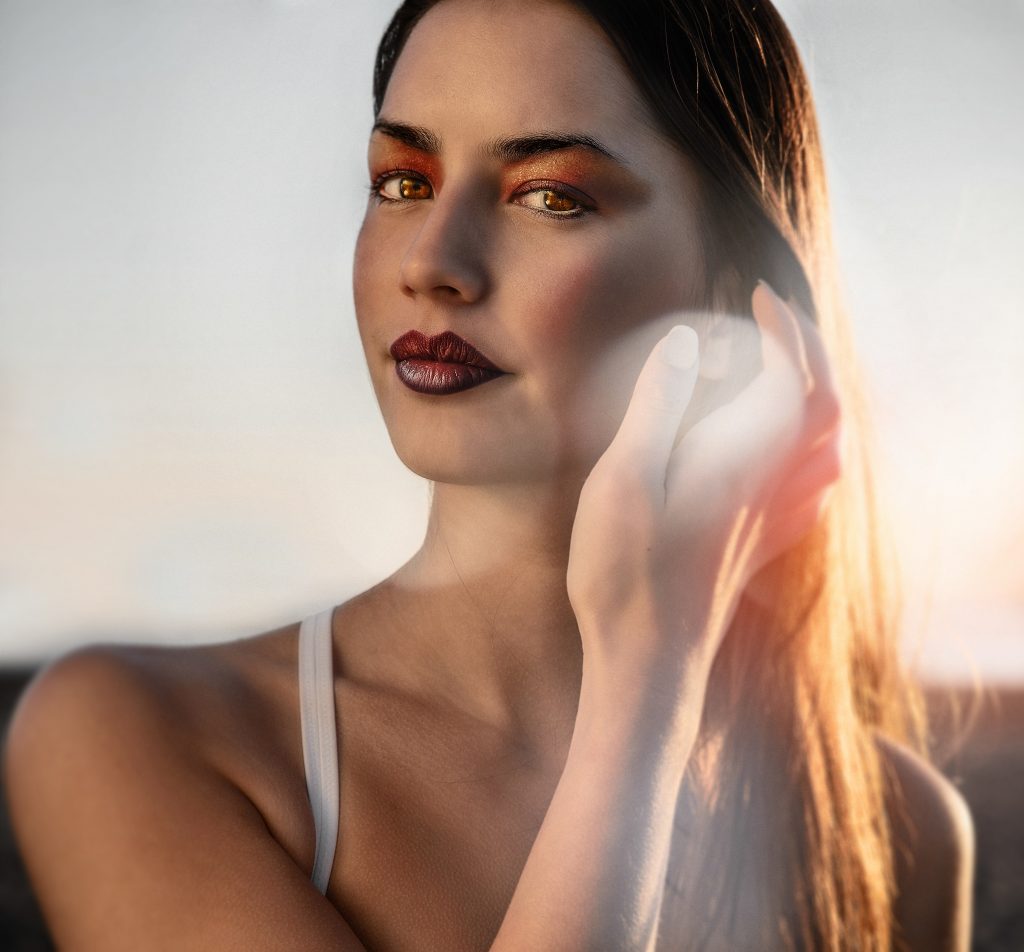 Check the ingredients
To make sure you are buying 100 percent natural mineral make up and not one that is enriched with mineral elements, take a look at the declaration. Real minerals preparation bears the label of organic, eco or natural product. Such products do not contain talc, parabens, bismuth oxychloride, artificial fragrances and colors, preservatives and other synthetic and potentially dangerous ingredients.