Secret Cocktail For Longevity – We Reveal The Secret Recipe
The ingredients that we use for making the cocktail are long proven to be effective in dealing with many situations in our body.
You can drink it every morning in a cup, and acts to protect the heart and blood vessels, to help improve blood counts, may be taken from anybody in prevention of cardiovascular disease, and is specific and useful for people suffering from anemia.
Ingredients:
2 l. of Red Wine
200g Honey
100 g fresh leaves of nettle
100 g fresh leaves of wild nettle
Preparation:
First wine, nettle leaves and wild nettle leaves mix together. Let them stand 24 hours. After 24 hours, squeeze the liquid and set it on fire. Leave the fire until you see it starts to boil. Right before it starts to boil add the honey. Once you add the honey, stir and immediately remove the pot from the fire.
Place liquid in a bottle and every morning on an empty stomach drink one coffee cup.
The flavor is excellent can be consumed without problem.
Tip Plus: Seven spices that keep you healthy
Spices apart from the fact that completely change and improve the taste of food, they are great sources of health. It is best when spices are consumed fresh, but you can use them in a dried state too.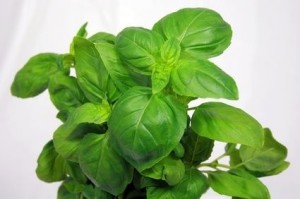 In continuation read about seven spices that are the true guardians of our health:
Parsley
Parsley is good for refreshing your breath. Powerful diuretic, excellent against infections of the urinary tract. It fits in every dish, meat and fish, but it is necessary and indispensable as a spice for soups, stews and casseroles.
Onion
The onion is a natural diuretic, go perfectly with every meal, perfectly agrees with fish, salads and stews.
Basil
Basil is good for digestion. Excellent addition to salads, soups and pasta.
Sage
Common sage reduces perspiration and purifies throat. Best agrees with soups, baked dishes and sauces.
Rosemary
Rosemary otherwise is considered as a natural replacement of aspirin, because it calms the nervous system and improves the digestion. Goes well with stews, soups and meat.
Dill
Dill calms gas and bloating of the stomach. Best for soups, sauces and all types of dressings.
Coriander
Coriander is effective against urinary infections and gives a great taste to vegetables and various soups.