Institute Curie-Leading Player in the Fight Against Cancer
The Hospital Institute Curie in Paris consists of three hospitals: the Hospital de Paris, the Proton Therapy Center in Orsay and the René-Huguenin Hospital in Saint-Cloud.
This Institute is known as one of the best Institutes for cancer care in France and throughout Europe for its outstanding achievements in the diagnosis and treatment of breast cancer and cancers of prostate, eye, head and neck, skin, lungs and bronchi, the digestive tract, female reproductive organs and nervous system, and lymphoma.
The Marie Curie Cancer Care Institute is a member of the French National Alliance of Comprehensive Cancer Centers (FNCLCC). Patients who are sent to this Institute undergo various treatments of innovative or experimental healing in severe cancer cases. Within the Institute are intensively organized and conduct clinical trials in which to patients with serious illness could be offered experimental drugs that gives them hope for recovery, with treatments that are not used anywhere in the world. These days more than 10% of patients participate in these trials.
Curie Institute Hospital Priorities:
Introducing the most advanced technologies in the diagnosis and treatment of cancer

Testing of experimental drugs and treatments
Development of innovative therapies

Improving scientific knowledge in the fields of breast cancer, eye tumors and pediatric oncology
Inform patients and their families to optimize the treatment process for cancer

Development of cooperation with foreign institutions and international organizations
Diversification of clinical activity with emphasis on neurology, gynecology, gastroenterology, hepatology, urology, pulmonology, dermatology and hematology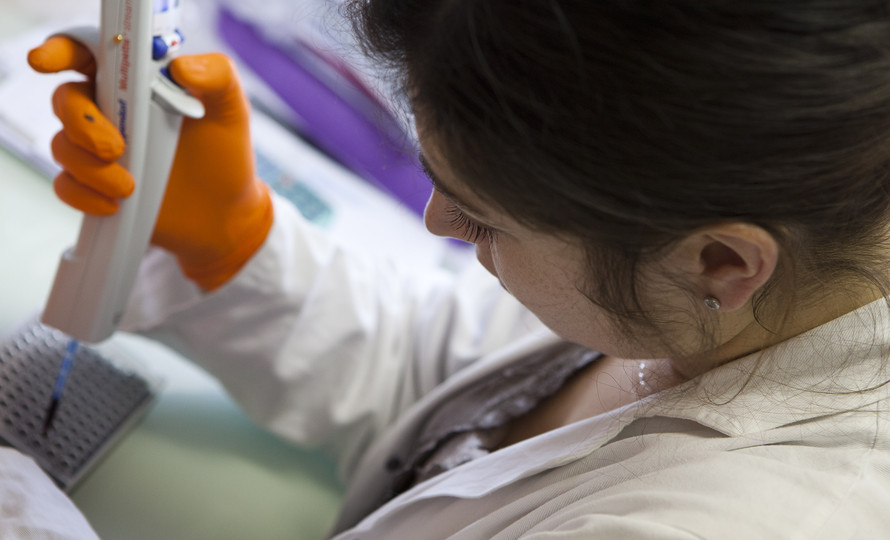 Curie Institute Biological Resource Centers:
About 60,000 samples, including 31,000 tumor samples and 15,000 other tissue samples

Banks of own DNA and RNA isolated from cancer cells and healthy cells

Two big banks and a blood serum
The main goals of the Institute are:
Improve understanding of the mechanisms of cancer development

Establish transfer of research findings in clinical practice

Develop innovative cancer treatment and diagnosis methods
Biologists, chemists, physicists, computer scientists, doctors of various specialties – all this makes the large team at the Curie Institute Research Center one of the most powerful cancer study centers in Europe and for sure . The Institute is divided into 14 research units that work closely with CNRS ( Centre national de la recherche scientifique ), INSERM ( Institut national de la santé et de la recherche médicale ) and numerous European, in particular French universities (Pierre et Marie Curie University, Paris-Descartes University, Paris-Sud University and others).
The main clinical areas of the Curie Institute are:
Anesthesiology and intensive care

Palliative care and pain relief

Clinical Laboratory Services

Oncological and reconstructive surgery

Diagnostic Imaging in Oncology

Chemotherapy and radiation therapy for cancer

Child and adolescent oncology

Clinical pharmacology in oncology
Clinical trials
As mentioned above, the Curie Institute focus on developing new therapies and organizing clinical trials.This is the final stage of research, whether with a new drug or technology that has previously been tested in clinical trials on animals and cell cultures. Such tests require experienced researchers and solid technical facilities – all that the Curie Institute already possesses.
Today, more than 10% of all hospital patients at the Curie Institute take voluntary participation in clinical trials of new drugs.For comparison, in leading US research centers, the percentage of such patients is about 5%. The fact is that many of these patients have very severe cases of cancer, usually in the later stages, for which modern medicine can do little. So these clinical trials are the best chance for their life extension. And if the patient chooses this option, the Curie Institute is the safest and most reliable place in Europe.