Make Up Trends That Every Woman Should Try
Make Up Trends That Every Woman Should Try At Least Once
If you love makeup, surely sometimes happened's to you to plan your outfit based on make-up that you wear, not vice versa. But there's always someone who will tell you that you cannot experiment with this or that, in particular by putting fake eyelashes at home.
Beauty trends come and go, but personal style is one that stays forever. Even if it means wearing green eye pencil, until you feel good you do not need anyone to explain why you have such style.
Remember, it's only makeup. Some make up trends may be nice for some people, and to be repulsive to others. Men are the ones who often comment that it looks like a girl wearing a mask, but sometimes girls just want to have fun. Of course, it's not ok to show up at work as a clown, but when you go out you can freely experiment with your make up if you are up to it. During that you do not need to explain your choice to anyone, be confident and just go ahead.
Red lipstick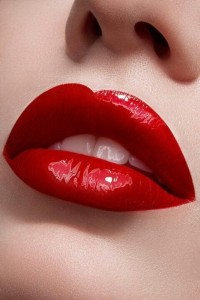 Perhaps because of this Marilyn Monroe had so many suitors, even men certainly do not want to kiss her red lips. But there's a reason why red lipstick is timeless, and it has nothing to do with whether man like it or not.
The reason is simple, red lipstick great fit to everyone. If your outfits lacks with something red lipstick will complement perfectly. Therefore, just go ahead, this look will never go out of fashion.
Artificial eyelashes
Her style may not be perfect, but there is no doubt that her lashes look great and are artificial! Although some people think that artificial eyelashes are too much, still you have to try to put these eyelashes at least once!
Full eyebrows
No matter how much they were convicted earlier, this year full eyebrow trend is number one! Their popularity grew rapidly with super model Cara Delevingne and sexy actress Penelope Cruz. Full eyebrow look good and in a big way return the natural beauty.
If you have not yet considered whether to obesity your eyebrows a little, you need to examine your priorities.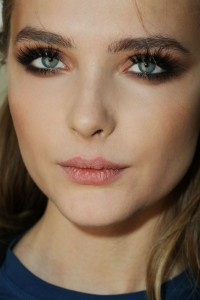 Pencil and mascara in color
What looks good on you, you have to use it. If it is a pencil in flashy colors, use it. If you think you look like a little girl, do not worry, go for the idea that you will look younger.
Artistic nails
Trend of manicure in different patterns and colors is in a huge rise, and be honest for sure you are happier when it is so. Be creative or find someone who will think some interesting design for your nails.
Dark lipstick
When it comes to good looks, Lorde always knows some little trick, and its distinctive dark lipstick is no exception. Lip color of blueberries stand out and look very seductive and sexy. So when someone tries to tell you that it is not, simply ignore him and tell him that you disagree.
Flashes
If you want to be shiny, why should anyone tells you that you should not? What if you look like dancers accompanying Britney Spears? These girls have good movement and look great!
Highlight blushes
If someone has a problem with blush on your cheeks, you should not care. If you want to highlight this part of the face just do it.
Very smoky eyes
You want rock, glam look, although you don't love this kind of music? Who stops you? If someone told you that you look like a panda, freely bruised his eye.