Nu Colour® Curling Mascara
The most important tool in the arsenal of cosmetic and the beauty product for which every make-up artist keeps a special place in his heart is probably black mascara. She is the beginning of the cosmetic alphabet and cosmetic skeleton upon which is build any good make-up. A good mascara can change your day.
Only one layer is enough to transform you in the beauty of the day, and two layers turn you from a business girl or a valuable student into the queen of nightlife. Do you remember the movie "Memoirs of a Geisha" and the scene where the young geisha teaches how she can completely turn a man out of line with only one glance? Think about that the next time you apply mascara.
Even in the most urban days when we don't get to think how much obligation is waiting for us and we see that we have five minutes to go, and there will be more than 20 little things to do before we turn the key in the door and go in a day, and even then we take a few seconds in order to quickly draw the brush through eyelashes.
Why just black mascara is the bestselling product of cosmetics? Just because black has the property of emphasizing what surrounds it without having to take that.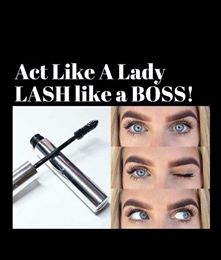 And when speaking of mascara I must say I have try so many of them but without doubt on the top of my list is Nu Skin's LightShine Curl & Lash Mascara Black.It is a mascara that is specially formulated to separate lashes and provide long-lasting curling power without clumping.
I must say it's great when you find a mascara that does what it says on the box. Curling mascara. When I try this product I was a little bit suspicious but only after few moves with my hand I notice that it gently coats the lashes and yes, actually curls them.
Its unique curved brush separates each lash and lays down colour evenly. Panthenol pro-vitamin B5 fills gaps, holes and breakages in the hair shaft and adds thickness and conditioning for soft, hydrated and healthy lashes. And I have to admit, black really does open up the eyes and make them look brighter.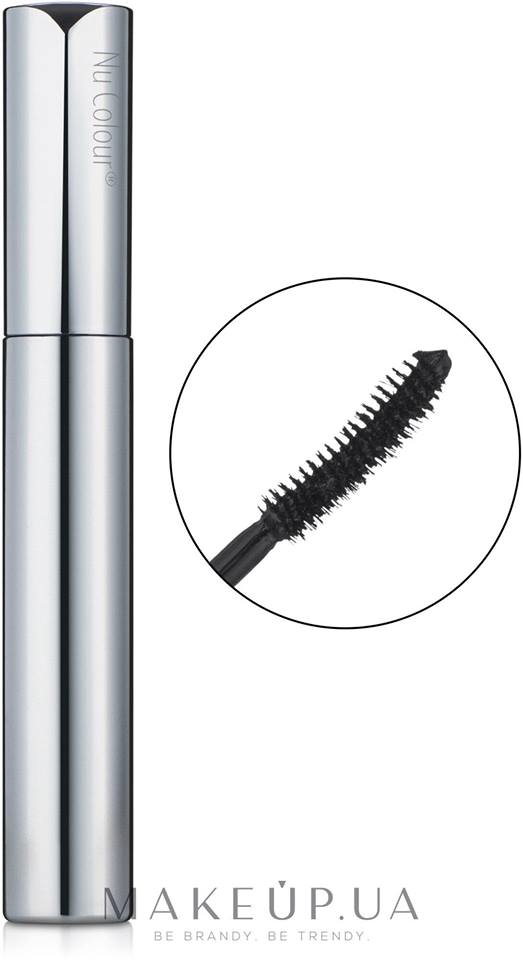 Have you ever had the feeling of being out naked when you leave the house without mascara? Such is the female connection with this small tube.
Although the make-up is always divided by skin tone, black mascara is one of those toys that will fit women with very diverse complexion and haircolor.
Although we love our black mascara, do not overdo it. Daily makeup has its own rules and it is not required for lessons in college or in the workplace to have in the face two tarantulas from which will not be able to blink.
Beauty lies in highlighting your most beautiful moves, not in some artificial mask of makeup. One or maximum two layers are sufficient to conquer the world with your eye look.
Tips for applying mascara
Many women use mascara every day, and leaving the house without mascara is unthinkable for some of them. However, many of them still do not know how to properly use mascara, and still are struggling with applying mascara.
The best way to apply mascara which will both emphasize length and make them thickly is to look up and then as you lower eyelid and pull the brush upward at the same time do small and fast movements left and right to bold every single lash.
When your mascara comes to an end and you cannot use it more, throw it away, but keep the brush of mascara! Brush of old mascara can be used to shape the lashes, and to apply the serum on the eyelids. I do not have to remind you that it is necessary to wash the brush after the separation of the old mascara.
If you have problems with the volume of your eyelashes and you would like to increase them, you can do that by applying baby powder first, and thereafter apply the mascara to the eyelashes. The results will certainly be visible.
If you do not want to flatten your lashes, avoid the daily application of waterproof mascara on the eyes. Waterproof mascara is perfect for long retention of the eyes, even when crying, but avoid applying her every day.
If you want your eyes to come to the fore, i recommend that after you have already inflicted mascara on your eyelashes when the mascara dries, apply another layer of it.
Each mascara has a shelf life of up to 3 months, and after that you need to throw it and buy a new one. Mascara beyond its expiry date is a breeding ground for bacteria and infections, so do not mess with it, and in time replace it with a new one.
Every day when you return home remove mascara or you risk to get some inflammation in the eyes and your eyelashes can fall out. Never leave mascara on the eyes, especially not overnight.
Your eyelashes need hydration, and the best for that is olive oil. And as a natural serum for your eyelashes use castor or coconut oil.
While applying mascara to the eyelashes, it would be advisable to keep your mouth open because it will help in preventing of smearing mascara. The trick is that with open mouth, women less flash.
If you want firsthand experience and professional opinion about those real High Quality is Nu Skin's LightShine Curl & Lash Mascara Black and to learn more about Nu Skin, company for premium quality products and provides a uniquely compelling global business opportunity that can also change your life please contact me through my link  Jessica Boyes  and after joining on Nu Skin web site ( you can go on "Join Now" button, on "Contact Me" button or just find me through my email that is written there) and i will be more than happy to introduce you to the world of Nu Skin.