Makeup Tips To Remember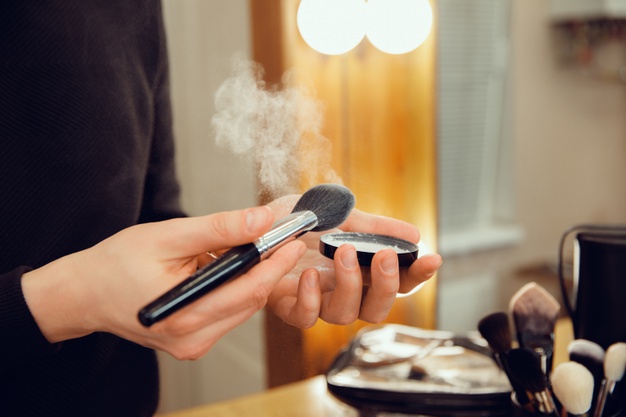 Thanks to the Internet, there are lots of beauty tips and advice available in order for you to efficiently apply makeup. We've rounded up some of the best tips so you can continue looking fly even if you're wearing simple wear.
Proper Lighting
Before everything else, ensure you have proper lighting to avoid white-washed makeup looks or uneven skin tone. A blend of white and warm light may give you that natural light if you don't have access to natural sunlight.
Skincare
Ensure you get proper skin care first before applying makeup. Primers alone won't give you a glowing look. When you invest on skincare, you get more au naturale beauty wherein you can even apply less makeup.
Sunblock
Use some sunblock prior makeup application because makeup alone won't protect your skin from harsh UV rays. Consider it as a long-term skincare investment to avoid your skin from aging immediately.
Acne-clearing Concealer
Getting a pimple or two is annoying especially on a special occasion. Good thing acne-clearing concealers now exist. You get to hide the zit while it is being calmed down and healed by the same concealer.
DIY Lash Kits
Ever noticed how actresses' eyes look so bright and dolly in movies or shows? Simple lash curlers can't really do much especially for long-time shoots so they go for a lash lift. Many beauty establishments offer this service but you can DIY now thanks to lash kits. It takes some patience to do but it's worth it as it lasts a long time with proper care. No need for lash curlers anymore. A lash kit is almost the same price as iPhone accessories compared to getting them done in beauty centers. A lash kit lasts you multiple uses, too.
Cotton or Buds for Longer Lashes
This is a neat trick for getting longer lashes. Simply apply an initial coat of mascara then get a bit of cotton on a brow brush or fray a Q-tip and dab some cotton wool onto your lashes. Apply another coat of mascara afterwards.
Mattify Liquid Liner
Liquid liners are the best for waterproof and smudge-proof eyeliner. To remove the glossy sheen, simply dab on some black eyeshadow or brown eyeshadow (depends on your liquid liner color) with a shadow brush. No need to purchase a separate matte liquid concealer.
Hairspray for Brows
No brow gel? The oldest trick in the book is to spritz some hairspray onto your brow brush and brush away.