Useful Tips On How To Clean Your Face
What you need to know about cleaning the skin
If you have oily skin, do not need to dry, rub and scrub, because the excessive peels can damage the hydrolipidic protective film that covers the entire surface of the skin and skin then compensates with increased secreting of sebum. So oily skin should be cleaned with non-aggressive chemical containing algae, thermal mud, clay, minerals such as zinc or essential oils, and which is washed with water.
To avoid the appearance of pimples, before cleansing you should wash hands well with soap. And if someone does not tolerate water, should clean the face with milk and rinse it with floral tonic.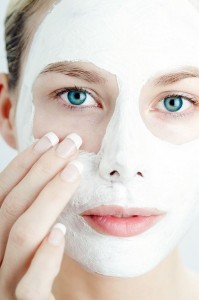 We all happen sometimes to run out of money, so when it comes to skin cleanser we should buy a great economical package, especially if they are on sale and use of the promotion, because these are products that are quickly consumed. You should also know that unopened product for face cleansing can be kept up to three years.
Since toner is consumed more quickly than a milk cleanser, you can save by making the cotton wool previously moistened with water and a good squeeze, thus watts will absorb less tonic.
If it just happens not to have a single drop of any face cleaning agents, there is also a solution for this: put a few drops of baby oil to your fingertips, gently massage your face, and then wipe with the paper tissue because fat takes off the fat, and as a powder containing oil ingredients the best way to remove it is just baby oil. This process should be repeated again and rinse face with water.
Although wet wipes are not recommended because they are not ecological and economical, and do not really suited for sensitive skin, they can be used, but only when you are traveling or you are too tired for a thorough cleaning of the face, since with them you don't need watts,not water,or a mirror.
Wipes have in them a cleaner, and some also contain soothing ingredients, the only problematic thing when using them is the fact that it is hard to remove waterproof makeup with them.
You need to clean your face, even in moments when you don't have makeup on it, because the facial cleanser removes dirt and refreshes the skin. Facial cleansing is essential, because the dirt and dust stick out during the day for the sebum secreted by the skin.
How to use them…
Gel and water – On the palm pour a gel to be the size of a walnut, and add a little water and apply it on your face. With fingers massage your face in circular motions, then rinse the gel.
Oil – Put a few drops of oil into the palm and add a few drops of warm water. Apply on face and clean it in a circular motion, then rinse your face with lukewarm water, then with cool water.
Milk – Pour it on your palm, a quantity of approximately one tablespoon, and stir it with fingers to heat up, so it will clean twice better. Spread with the fingers milk on the face and with a small, circular motion gently massage it. Then wipe the face with a tissue and repeat the process if necessary.
Lotion – Lotions are not rinsed with water and are applied to the face with a cotton swab and the procedure is repeated until watts is clear.
Wet wipes – As a preparation for cleaning, first fold a wet wipe and just lean on the face. Then remove eye makeup, then go with the wipe over your lips, cheeks, forehead and neck. Repeat until wipe is clean.
Change your habits
It is useful to have a couple of different products for cleansing, for a change, because changes except being pleasant, also are useful, because the skin needs some changes from time to time.
In the days of the menstrual cycle is best to use soothing light lotion, because at that time the skin is sensitive and toned. In spring and summer it is best to use gels that are rinsed with water.
On the road it is best to use wipes. But pay attention to seal them after washing, so they haven't dried up. As soon as it gets cold, for cleansing is best to use oil or milk.
Tips
The best preparations for removing make-up are the ones who have the combination of water and oil, because they do not irritate the skin and does not violate its protective film. After using these types of products, it is advisable to apply a terminal water or lotion.
The oily lotions which are intended to remove waterproof makeup, will completely remove off and the highest quality mascara. When buying products for cleansing, choose those that do not contain too many active ingredients. For normal, oily and combination skin most recommended are gels that are rinsed with water, and less is recommended for those who have dry skin.
Warnings
When applying preparations for removing makeup on the eyes, thoroughly rinse it, to avoid in the morning to have swollen eyelids. If you have sensitive skin, choose careful preparations for cleansing and makeup. And do not do a lot of makeup. Do not use a cotton ball and do not rub eyelids when removing eye makeup, because on that way you will irritate the eyes.