Deborah Milano Color Symphony Beautycase – Review
Makeup is one thing that I rather enjoy as an all-around type of thing. From eyeshadows to lip gloss to even just stage or acting makeup I expect nothing but the best.
We all know cheap quality tends to lead into some bad experiences or even allergic reactions! Drug store makeup is alright if you are just on a quick put on and go type of person (which we can all be let's be honest) but if you want to spend time actually putting on your makeup for a night out on the town with your friends or significant, other pallets and bags are the way to go. This bag right here is a great example of quality and diversity!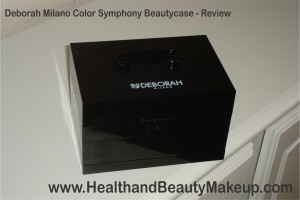 The first thing you see when you open it is a vast and huge amount of color, all the way from cool blues to warm reds and everything in between. Perfect for those who want a nude eye to a glamorous smoky night owl eye or even just an eye that appreciates various colors! All of that is possible with this bag because of the beautiful selection that it has. That is just the eyeshadow alone and it is not the only thing that it has.
This also has a bunch, and I mean a bunch, of lip glosses to choose from to try and match your look! Very creamy and are mostly in warmer colors to try and match a lip tone perfectly, or make it a little brighter or darker depending on your preference. Or if lip gloss is not your thing, then they have three different lipsticks that you could easily use rather than the gloss. Not as wide of a range of colors as the gloss, but a different feel none the less.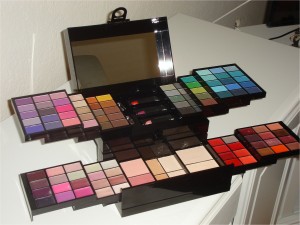 On top of that there is eyeliner, highlighter, blush, and contour, and more that I am not even mentioning. Everything you need in a basic makeup kit is right here and easily accessible.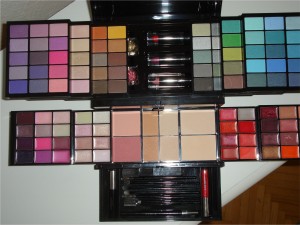 One thing that I adore about this most of all is not all of the different makeup that it offers but how easily compacted and travels friendly. It all folds onto itself with it, spreading out to the side with wings and pushing underneath the initial top box. All of this is easily mastered and can be taught quickly.
Overall, I think this is a great product. Great for organizing everything you need in one little area when it comes to everyday or every night makeup. For those that need to replace everything that you own with something newer or fresher this is the thing that you need.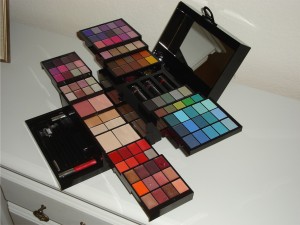 Experienced people will love the balance and the colors, while if someone who is just getting into makeup or a mother introducing her daughter into the world of makeup this is a good place to start. Has everything you need to get the basics down and without it being all that pricy too.
I would give his product a 8 out of 10, only because nothing is perfect, but this is still a fantastic product.